Transformation Executive
Summit
Thursday, 7th March 2019 | Singapore
About The Summit
Awesome Firms' Transformation Executive Summit - Singapore, is a member-only, annual, one day, premier Executive event bringing together best in class Executive Office, Business, Operations, Transformation, Technology & Supply Chain Executives at the Senior Management & Executive Levels in Asia & Oceania, passionate about innovation led leadership,to :-

a) Broaden & deepen their leadership foundations by :-
‍
- Learning from their finest peers,game changers & thought-leaders on best/next practices & trends,
- Un-learning & Re-learning approaches to strategic thinking & execution,
- Reciprocally contributing insights,tacit knowledge gained via multi-decade experiential journeys & learnings therein

&

b) Strengthen their executive relationships & reputation capital by :-
‍
- Meaningfully Networking to build relationships & forge partnerships that matter,
- Strategically Contributing to the innovation dialogue, creating a better future for businesses & the society at large.
Event Attendees
Awesome Firms' Transformation Executive Forum members represent :-

a) Country / Multi-Country / Regional / Global Divisional / Global / Group - Transformation Executives & key business leaders championing/executing strategic transformations in one/more of the following realms :-
‍

across one/more of the following role(s) :-
Chief Transformation Officer
Chief Supply Chain Officer
Chief Information Officer
Head - Organizational Design/Development
Transformation Consulting Leaders
Innovation Consulting Leaders
b) High Potential(Hi-Po) Senior Management level leaders with an impressive track record of excellence, expected to transition to a CXO / equivalent statured General Management role within the next three years, across one/more of the function(s) in the industry(ies) detailed below

&

c) Top Tier Consulting leaders (Typically Senior Partner/Higher level) & other Specialists/Experts,


leading some of the most respected, highly innovative and/or the largest businesses active in Asia & Oceania, primarily at the following levels (Indicative Only - Varies based on Industry, Geography, Role, Market factors etc) :-


Event Focus & Differentiation
The "Experience" of premier executive events worldwide are primarily assessed on the following parameters :-

a) Speaker Stature & the quality of content delivered.
b) Audience quality (Current level of knowledge) & Curation.
c) Strategic importance of content to the audience.
d) The difficulty of finding the content elsewhere.
e) The "Long Term Value Relationship Potential" of the learning executive network.

On all these parameters Awesome Firms' Executive summits are designed to be world-class,significantly superior to over 99% of Conferences, Learning programs & Networking events in Asia.This is facilitated by our Data, Research & Innovation led program construct detailed below.

Our program construct is designed to help our members :-

a) Expertly address contemporary, strategic business challenges they face in the areas of Innovation, Strategy & Leadership, offering significant upside opportunity potential to evolve their function(s), organization(s) & themselves to the next level(s).
‍
b) Gain experiential, strategic insights,from best in class peers & Mentor level executives, harnessing tacit knowledge, nuanced, practical understanding of business & executive challenges , encompassing multiple areas leadership development research deems to be critical determinants of executive success & progression.
‍
c) Gain hard to access Collective Business / Market Intelligence on Innovation ,Strategy & Leadership serving as a crucial input in developing actionable, Strategic Planning / Innovation Development / Execution plans to advance their Function(s) and / or Organization(s) into the future.
‍
d) Develop/Strengthen their "Innovation Mindset" increasing their ability to Spot & Capitalize on new opportunities,by identifying new sources of value creation & capture across current/new Products, Services & Markets the way the finest game changers & innovation exemplars do, while constantly seeking disruptive insights with the potential to shape breakthrough opportunities that can deliver industry leading/market disrupting growth & success.
‍
e) Help them architect / re-inforce an "Innovation Culture" across their function(s) / organization(s) distilling event learnings.
‍
f) Capitalize on our member network to foster collaborative partnerships with best in class innovator partners to successfully accelerate execution of the Corporate Innovation Agenda.
‍
g) Maximize real, deep & meaningful executive relationship & partnership building potential by harmoniously blending:-
i) "Bar-raising" curation,
ii) Event attendee focus to peer +/- One Organization level(s),
iii) Pan-Asia geographic member spread,
iv) Organizational & Participant Diversity - Intrapreneurial & Entrepreneurial settings, Largest and / or Most innovative and/or most respected.
v) Leaders mentally aligned on & passionate about "innovation led leadership" & being at the forefront of the future,

overall creating an ultra-exclusive, sui-generis, extremely valuable pan-Asia executive network, clustered meaningfully by industry / function and complemented by influential ecosystem /network effects.

When used well,over time, this can significantly enrich our members' personal executive brand, helping them gain priceless knowledge & trusted relationships that many times are the differentiator between executive failure / success & good / great leadership.
Event Format
a) Succinct & Content rich interactive sessions & Keynotes delivered first-hand, by the finest Board/Executive Level Industry practitioners & Thought leaders,in an intensive, hands-on, immersive, learning experience.
‍
b) Ample time for meaningful, focussed networking amongst a pre-screened member only audience.

c) Facilitated Networking (Based on your membership tier)
Executive Agenda
a) Successfully implementing the Innovation & Transformation Agenda at scale - Experiences, Challenges & Learnings in Six dimensations :- Digital Transformation, Operations/Supply Chain Transformation, Financial Transformation, Strategic Transformation, People & Culture Transformation

b) Businesses of the future - Perspectives on how FMCG, Retail, E-Commerce & Consumer Internet businesses will look Three years from now, from leaders building the future.

c) Fostering Intrapreneurship via Digital Transformation - The Future of work for Large organizations ?  - Learnings from some of the most respected businesses in Asia.

d) Driving Innovations & Digital Transformation in a regulated, risk-averse, "cautious adopter" industry   - Banking, FinTech & Payments.

e) Evolving Roles & Executive Role Convergence in "Transforming" Organizations - Interesting trends
Speaker Leaders
To Be Announced Soon
Would You Like To Recommend A World Class Speaker ?
CLICK HERE
Schedule
To Be Announced Soon
Venue - Singapore
To Be Announced Soon
Hotel Details To Be Announced Soon.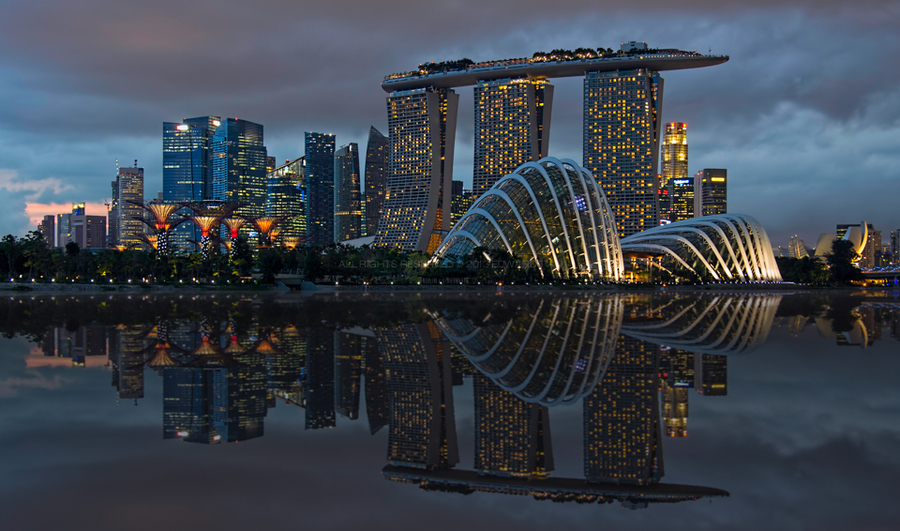 Interested in Attending ?

Event Attendance requires Awesome Firms CXO Forum / Higher level membership.
To Know More About Various Member Benefits, Membership Tiers, Applicable Fees, Payment Terms & To Apply For Membership To The CXO Forum
CLICK HERE
For Sponsor Partners
Our Learning leaders represent the finest Executive audience demographic of decision makers with influential spending power, truly passionate about Innovation & its upside potential, offering our brand partners a unique engagement channel.

Our exceptionally high bar on Executive relevance & quality of content presented at our Conferences requires that we be equally rigorous in our potential Sponsor identification & partnership approach, resulting in more selective but deeper, longer term partnerships.

This also helps us co-craft innovative programs aligned to your goals & designed to maximize ROI, while enabling value creation for our Learning leaders / their organizations.

If your organization has the expertise (Products or Services) that will benefit the world's most innovative Senior Management/Executive/Board level leaders & are keen to explore promoting the same at our events, we invite you to connect with us by submitting your details in the "Sponsor" link below.

We will strive to respond within Two business days of receipt of your submission & if there is a synergy, look forward to partnering with you soon.

Thanks for your consideration, time & attention !
Interested In Becoming A Sponsor ?